It can be challenging to find a gift that expresses your emotions and is appropriate for a variety of occasions. You may struggle to find something that looks good, tells a story, and is suitable for weddings, anniversaries, or birthdays.

But look no further! Our Cotton Candy flower bouq[...]
Add To Cart
Add 8 Balloons for $42.95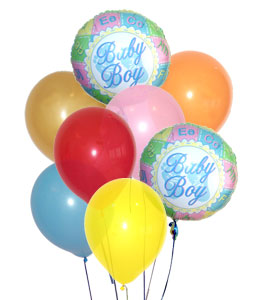 It can be challenging to find a gift that expresses your emotions and is appropriate for a variety of occasions. You may struggle to find something that looks good, tells a story, and is suitable for weddings, anniversaries, or birthdays.

But look no further! Our Cotton Candy flower bouq[...]
It can be challenging to find a gift that expresses your emotions and is appropriate for a variety of occasions. You may struggle to find something that looks good, tells a story, and is suitable for weddings, anniversaries, or birthdays.

But look no further! Our Cotton Candy flower bouq[...]
It can be challenging to find a gift that expresses your emotions and is appropriate for a variety of occasions. You may struggle to find something that looks good, tells a story, and is suitable for weddings, anniversaries, or birthdays.

But look no further! Our Cotton Candy flower bouquet is the solution to your search. This stunning bouquet features an exquisite arrangement of flowers that will elevate any event. It includes pink spray roses, white button spray chrysanthemums, miniature carnations, lavender limonium, and green pittosporum.

The lavender limonium represents remembrance and commemoration, indicating that your loved one is always in your thoughts and prayers. Green pittosporum is often associated with innocence and purity, making it an ideal gift for new mothers.

Miniature carnations have many meanings, but they often convey love and fascination, making them a great choice for your significant other. Pink roses, which symbolize elegance and femininity, are also included in the bouquet. However, different shades of pink carry different meanings. A pink rose can also indicate appreciation and gratitude for someone who plays a significant role in your life.

The white button spray chrysanthemums in the bouquet represent loyalty and devoted love, making it a perfect gift for someone special in your life.

Our Cotton Candy flower bouquet is guaranteed to bring a smile to the recipient's face, just like real cotton candy. Order yours now, and our local florists will deliver a fresh, fragrant bouquet to your doorstep. We also offer same-day delivery for your convenience.
Item No. T37-1A
Price: $84.95